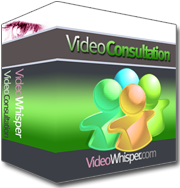 Easy install and update as WordPress plugin
Widget with online rooms
Configurable landing room: lobby/personal
BuddyPress group rooms
Control access by roles, ID, email, BP Group
Transcoding for iOS HTML5 HLS
Frontend room management
Presentation post type
Membership site ready
Setup paid rooms with myCred integration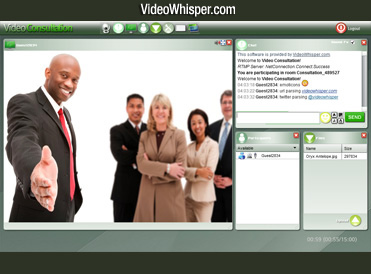 This Video Presentation web based software can easily be used with WordPress sites to allow live video consultations and presentations.
Moderators control what participant is displayed on main screen (speaker) and can also add an additional participant (inquirer) to ask questions or assist.
Participants can change their public status (i.e. request to speak), upload and download room files, text and video chat depending on setup permissions.
Find on this page: